Rolls Royce Service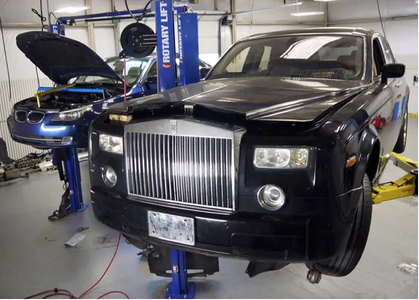 The Dealer Alternative Rolls Royce Repair and Maintenance Facility, Marietta GA
Select Luxury Service – Rolls Royce Premium Service
If you're like most of our customers, you are tired of the overpriced service of the local Rolls Royce Dealer. At Select Luxury Service, we strive to not only make you forget about the dealer, but also make you a life long customer.

Our staff of Certified Master Technicians will provide the quality you expect from the dealer with a service experienceunrivaled by Atlanta European car manufacturers.
As you expect from the factory, all of our Rolls Royce parts and equipment are certified authentic. Additionally, we have all of the scan tools required for repairing, resetting, and diagnosing your vehicle's issues. Any diagnosis of your Rolls Royce is as easy as 1-2-3 with our certified computer. For most issues, we can perform diagnosis and simple repairs while you wait in our beautiful showroom.
All parts installed in your vehicle are of the highest quality, and come with a 12k mile/12 month warranty. If anything should happen to the part we replaced in that time period just bring it back, we will happily diagnose it and replace it for free.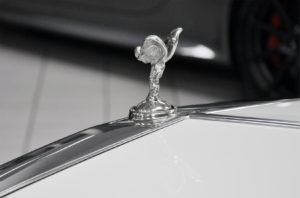 Throughout your Rolls Royce ownership period, it is absolutely imperative you utilize high quality care at realistic maintenance intervals. While your vehicle will alert you when service is due or there is a problem, yearly check ups of your investment are not unwarranted.
If you ever have a question about your vehicle, you can call us or bring your vehicle in for a complimentary inspection. We look forward to earning your business over and again.