Ferrari Service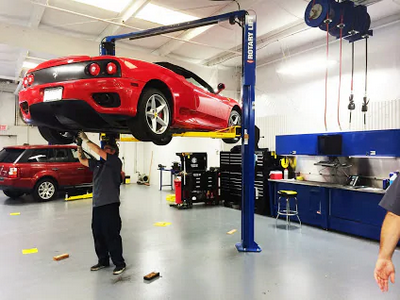 Select Luxury Service Atlanta Ferrari Services & Repairs
With Ferrari's, routine maintenance is anything but routine. For many clients their Ferrari is more than just a vehicle – it represents their life long achievements, passion, and hard work. We understand and share the passion you have for your exotic vehicles. Our goal is to be your first and most important resource for repairing and maintaining the performance of your Exotic German & European Auto Investments.

One aspect of our shop that makes us unique is that we employ only high-line factory certified Master Technicians.  We service Marietta, Atlanta GA, and the metro Atlanta areas European and Exotic car service & repair needs. Being regarded as one of the only independent auto Ferrari Service Centers with the qualifications, expertise, and tools to work on British, German, and Italian Exotic Vehicles is something we are very proud of.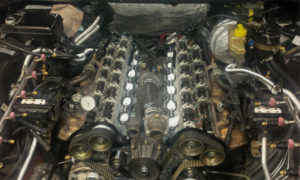 Having the tools to diagnose complex European Exotic Repair issues is paramount to understanding the insides and outs of Marietta Ferrari Repair. Our shop has all of the latest and most up to date software for diagnosis. Through the use of software and extensive expertise we are able to solve many problems that would stump other Atlanta Ferrari Repair shops.
The quality of our services is only as good as the quality of our parts. The parts that we use in your Ferrari repairs and maintenance are sourced from reputable suppliers who deliver only the highest quality. Whether the part comes from an OEM Supplier or one of our other trusted sources our parts are absolutely top of the line.
A Ferrari is an incredible machine. It is absolutely imperative that you stay up to date on your maintenance to keep your vehicle running perfectly.
Our European Master Technicians know the maintenance schedules required for each and every one of your exotic vehicles. We follow these exotic vehicle schedules and also routinely check important wear items for recommended services. At Select Luxury Service, we like to create a maintenance plan for you and your Ferrari. This makes it easy to know what has been done, and what is coming up next.
Find out more about your independent Ferrari Service Center servicing Atlanta and Marietta GA by clicking below! Bring in your vehicle and we will be happy to do a 27 point check for services free of charge. Or stop by and check out our incredible facility. You will be absolutely wowed by what we have built here.