Aston Martin Service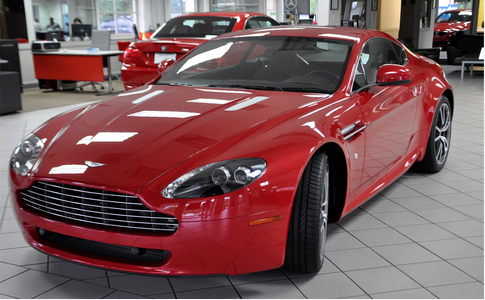 Select Luxury Service Atlanta Aston Martin Service & Repair
The investment in your Aston Martin doesn't end with its' purchase, it gets renewed with every single service or repair. You likely didn't get to where you are now by making poor investment decisions, so stop taking your high end vehicle to the dealership for service. At Select Luxury Service, not only do we have the equipment to keep your vehicle running its best, we also have the know how.
We only hire European Master Technicians at Select Luxury Service, making us one of the only independents qualified to work on all your high line cars. We also have all of the machinery and equipment required to scan, reset, and code everything from reading clutch wear to resetting service lights. Come by and check out our incredible facility!
A large part of delivering the best quality is having the right tools. At Select Luxury Service we have the highest quality tools to keep your vehicle running at 100%. Our Aston Martin, Bentley, and McClaren Factory Certified Master Technician will ensure that your vehicle is serviced the right way, without exception.
All of our parts are sourced from the highest quality reputable suppliers. The exotic car parts we install in your vehicle will keep your car performing like new and all come with a 12k mile 12 month warranty!
When it comes to equipment, we have the best in the business. Our hunter alignment machine is the absolute best alignment machine available in the market and delivers a near perfect alignment. You will be absolutely thrilled to have found an aftermarket Atlanta Aston Martin service & repair facility like Select Luxury Service in Atlanta.
Performing routine maintenance is the most important thing you can do to keep your Aston Martin healthy. We follow maintenance schedules recommended by the manufacturer and check major wear items with every service. Below you can find a schedule for basic maintenance. If you plan to go on a long road trip or drive your vehicle more than usual, you should expect to make more routine visits to maintain the health of your automobile.
 

Aston Martin Routine Maintenance Items

 Oil Change & Filter
Yearly
 Brake Fluid Flush
Yearly or Biyearly (Depending on model)
 Coolant
Every Two Years or as Necessary
 Engine Air Filter
Every Two Years or as Necessary
 Pollen Filters
Every Two Years or as Necessary
We look forward to earning your business here at Select Luxury Service. Contact us anytime and we would be happy to help you with routine maintenance or a diagnosis for repairs. You could also stop in and we will perform a 27 point Exotic Vehicle Check up free of charge. At the end of the day with everybody here at Select Luxury Service, it comes down to providing you the best service possible.