Staff Committed to Excellence Select Luxury Cars and Select Luxury Service Atlanta and Marietta
Select Luxury Service™ Team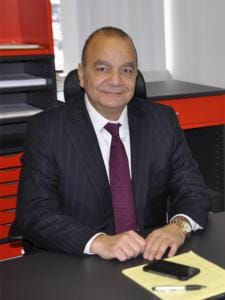 Robbie Ashcar
Owner
Robbie has always had a special interest in automobiles for as long as he can remember. He started working in the automobile industry in 1986, and he says he would not want to earn a living any other way. He loves this business!
Working for Lexus in the early nineties opened Robbie's eyes to a new level of customer satisfaction. One day a prospect for a pre-owned Lexus spoke to Robbie about his frustration of having to drive all over town to shop for a pre-owned luxury car. The customer told Robbie of his wish to find a dealership that stocked them all. This was the beginning of Robbie's dream to own an upscale dealership that stocked only "select" vehicles.
Robbie read the book First, Break All the Rules: What the World's Greatest Managers Do Differently by Marcus Buckingham and Curt Coffman. This book outlines four "keys" to being an effective manager which Robbie practices at Select: finding the right fit for employees, focusing on strengths of employees, defining the right results, and selecting staff for talent - not just knowledge and skills.
With an Open Door Policy, Robbie welcomes input from customers. Please e-mail him and let him know what you think of our new website! He would love to hear from you!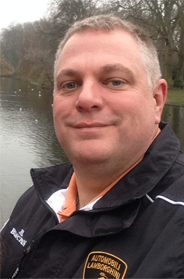 Brian Trochelmann
BTrochelmann@selectluxuryservice.com
Service Manager
It is no surprise that when you talk about luxury car service to somebody in Atlanta, that person has heard of or worked with Brian Trochelmann. Brian has been working in the car industry his entire life. Most recently, he was the service director for a local Aston Martin, Lotus, Lamborghini and McLaren Dealership. He also has extensive experience with BMW's, and can often diagnose complex problems on the spot.

He is best known for his extensive knowledge on service over an astonishing variety of vehicles. From BMW to Lamborghini, Brian will explain any question you have about your vehicle's service, performance, or repair.

Jennifer Lanxton



Office Manager
JLanxton@selectluxuryservice.com
Jennifer joined the Select Luxury Service team in August 2014 and she is the Office Manager. She has been in accounting for the automotive industry for 19 years. She is very outgoing with excellent customer service skills and team management skills. In Jennifer's free time she enjoys photography, shopping, but most important she loves her family time with her husband and 2 kids.

Jay Kinkade

Master Technician - Bentley, Lotus, Aston Martin

Jay is one of the best Bentley / Lotus / Aston Martin Technicians in the Southeast Region. With loads of experience with diagnostics, as well as experience in BMW / VW / and Audi he can easily deduce problems with your vehicle and is an indespensable addition to the team. Come on in and you will discover what an amazing technician he is!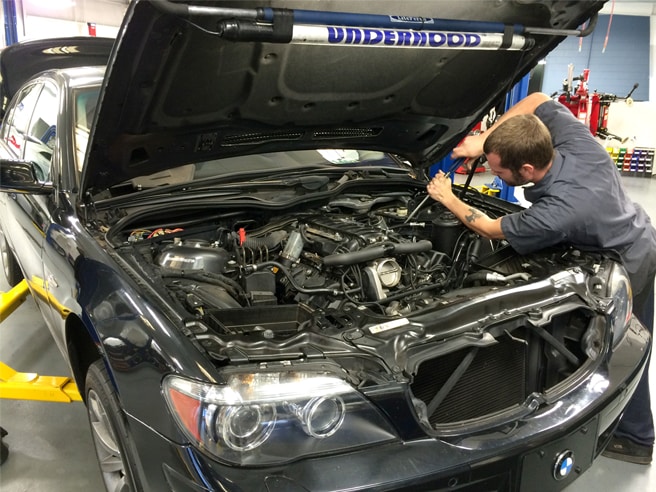 Adam Paisley

Master Technician - Several Lines

Adam is a BMW Master Technician with an amazing aptitude for figuring out complex vehicle problems. He specializes in BMW but has copious experience with Audi, Land Rover and several other models as well. His resume is impressive and he can take down any issue you throw at him.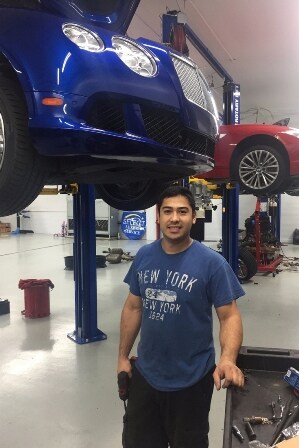 Luis Arriaza
VW/Audi/Porsche Specialist
Luis comes to us from a local VW / Audi dealership where he was a star technician. We are so happy to have him performing service here at Select. His abilities with VW / Audi are fantastic, and he has experience with many of the other models we work with as well!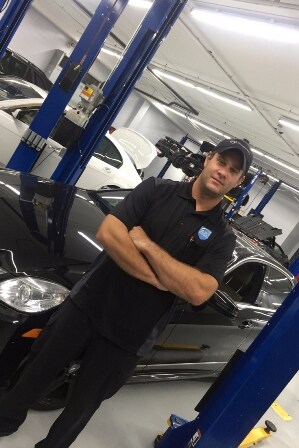 Bryan Moffitt
Master Technician - Mercedes Benz
Brian is our dealer trained , certified Master Mechanic with over 17 year specializing in Mercedes Benz as well as other luxury brands. His extensive Mercedes Benz knowledge combined with outstanding performance and work ethic makes him one of the best out there!
He is the go to person for all your Mercedes Benz needs!
Service Porter / Lot Manager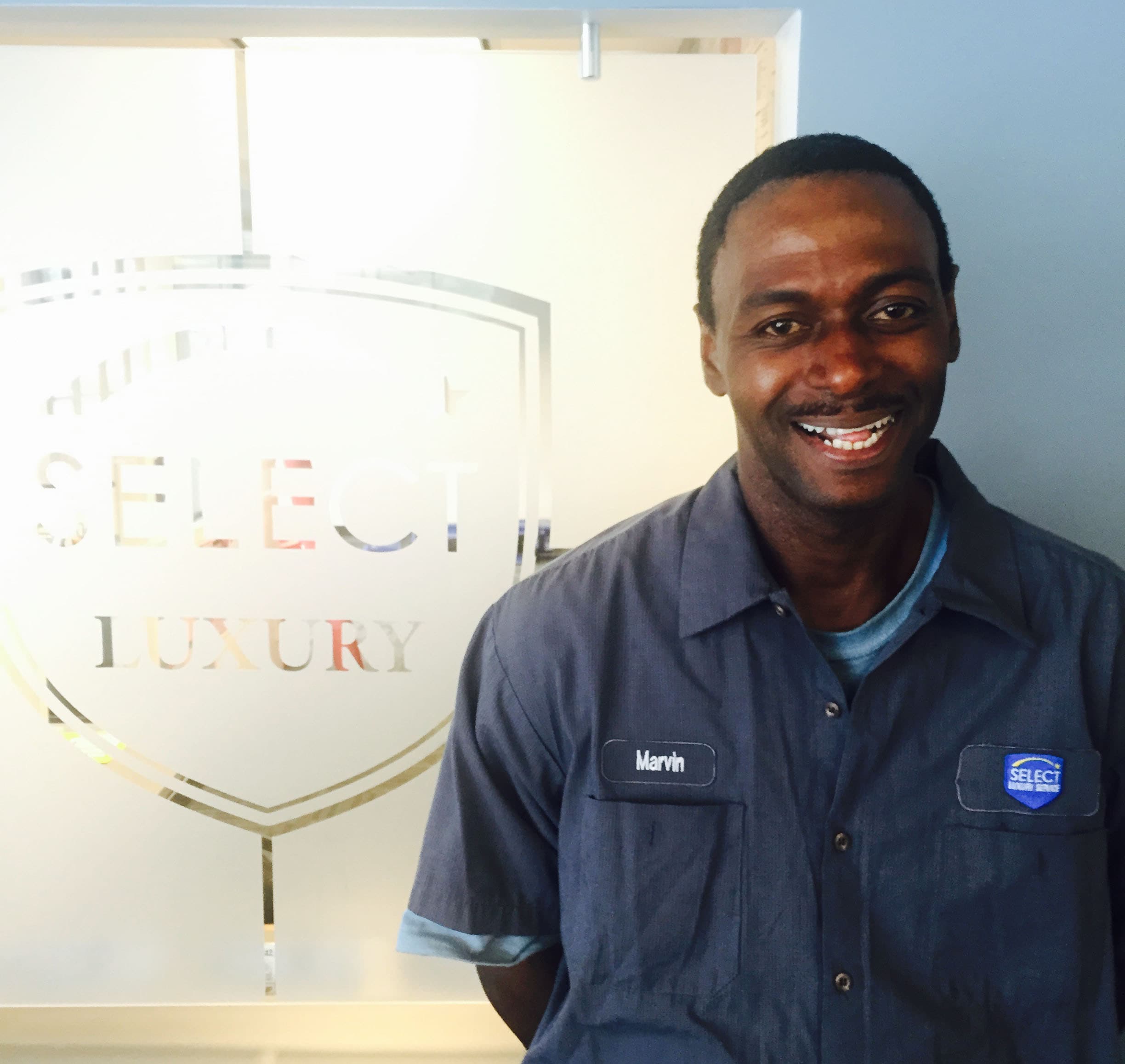 Marvin

Expert Detailer

Marvin is an expert in all things clean. He has been known to detail 3 vehicles at the same time and not even break a sweat. Whatever comes up in that detail bay his motto is to keep things moving.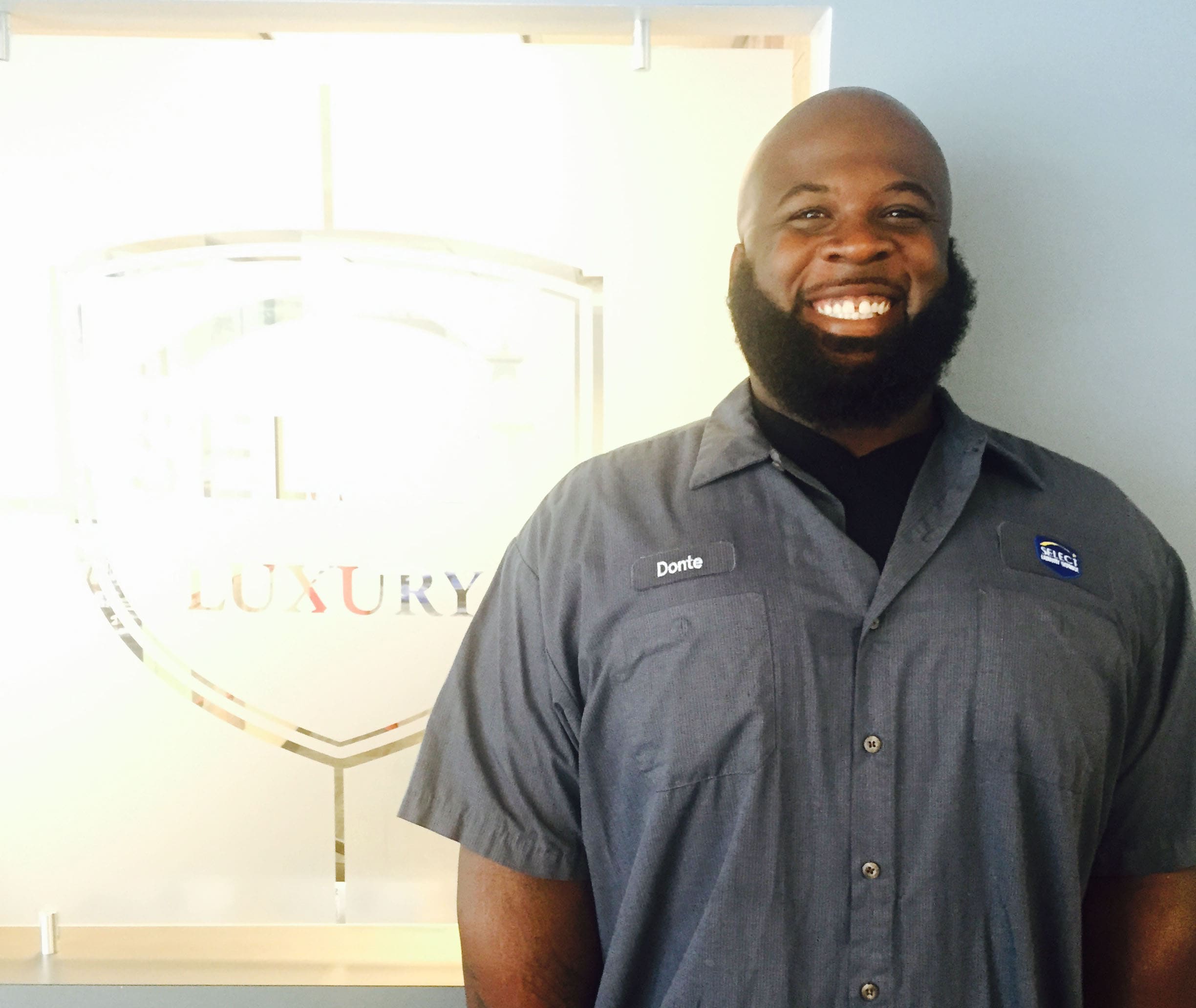 Donte

Expert Detailer

Donte has some straight up detail skills. He specializes in black cars, cars that are impossible to detail unless you know what you're doing. If you're in a pinch and need some high quality work done, Donte is certainly one of the first people you ask.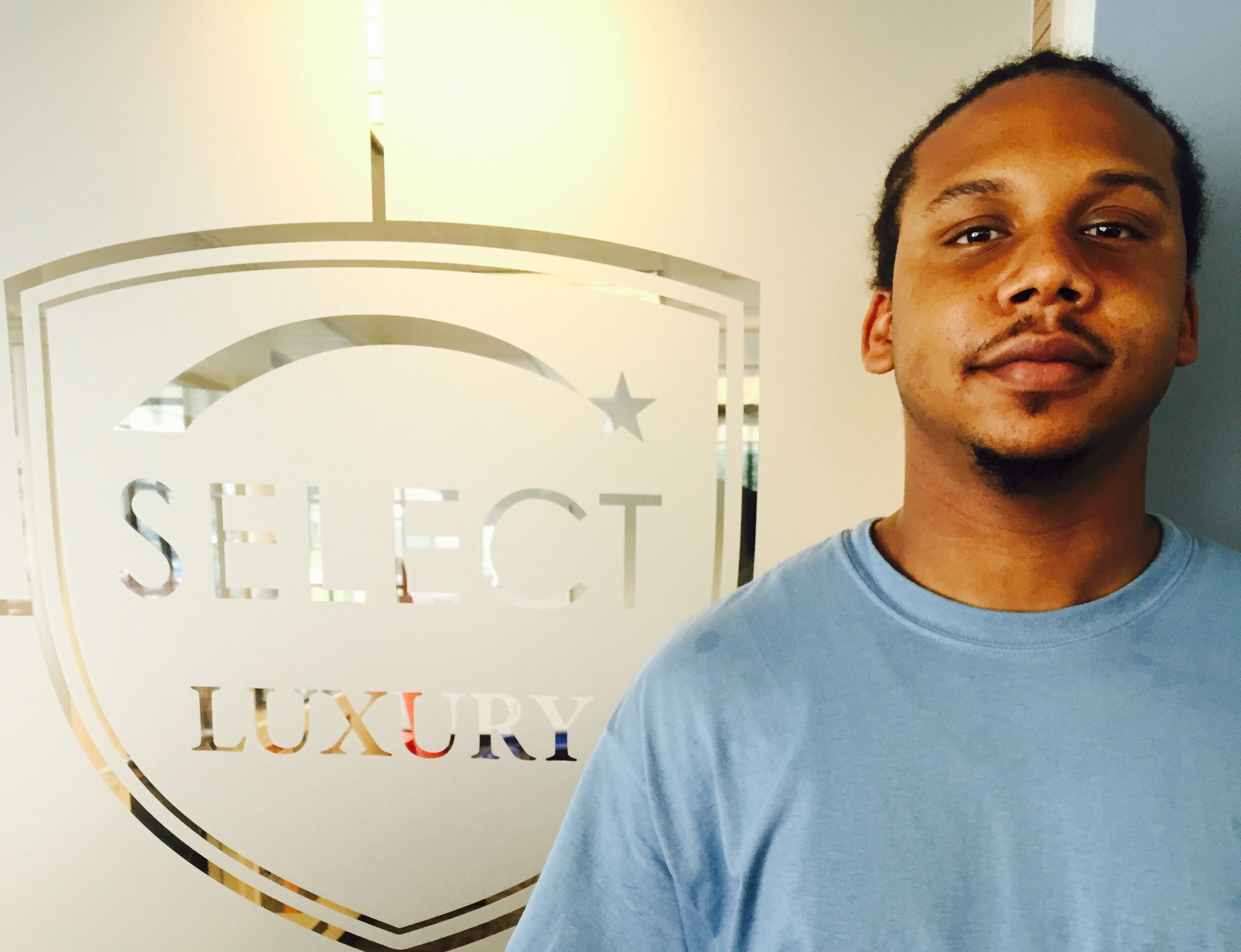 Montrail

Expert Detailer

Montrail is new to our team but is certainly not new to detailing. If you are talking about a top of the line detailer then Montrail's name is going to come up. Let's just say that with his abilities he brings to the team, we are glad he isn't working for the competition!

Select Luxury Cars Team

Located at 985 Cobb Parkway South
Our award-winning and dedicated team is among the most knowledgeable in the industry. Below is a brief introduction of each team member:

Samira Ashcar
Title Administrator
Team Member since inception!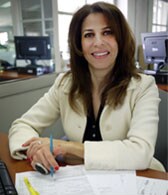 Samira is married to Robbie Ashcar. They have two beautiful daughters: Dahlia and Celena. Samira loves animals, and has a dachshund named Molly. When she is not tending to her family or working, Samira enjoys oil painting, baking, walking, and shopping. She has a teaching diploma, and was previously a lower-school teacher. Currently, she is the Title Administrator for Select Luxury Cars, and has a wonderful passion for cars. Despite her knowledge of cars, she had no interest in them until she met Robbie... nearly 22 years ago!
Anna Sabzevari

Business Manager

Team Member Since 1999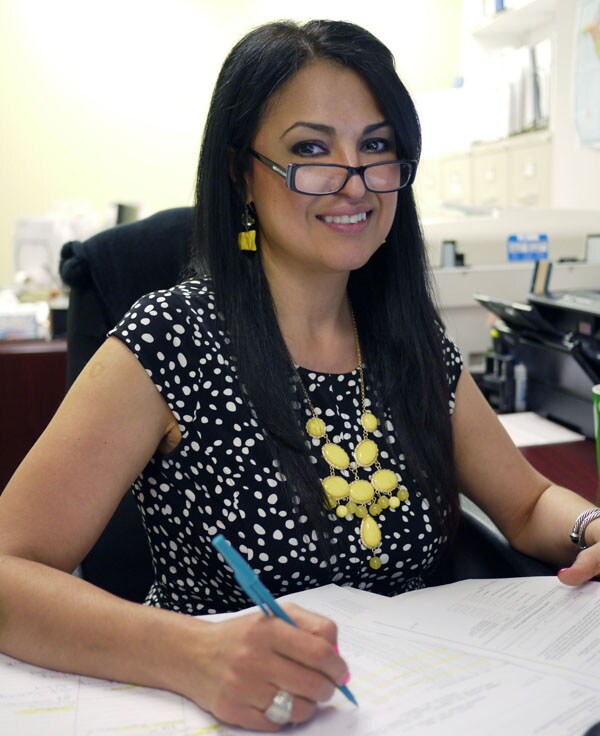 Anna joined the Select Luxury Cars team in August of 1999 and she is the Business Office Manager / Controller. She has seen the company grow and looks forward to many more wonderful years to come. Anna has lived in East Cobb County since 1987 and enjoys dancing, cooking, entertaining, going to the gym, football games, movies, traveling, playing with her beagle, Molly, country music and most of all spending time with her wonderful husband, Russell, and their children.

"Success is getting what you want. Happiness is wanting what you get." Dale Carnegie
Jerry Bates
Finance Manager
Team Member since May, 2006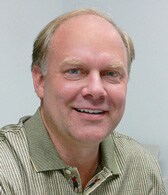 Jerry has been in the automobile business for over 20 years and with Select Luxury Cars since May, 2006. Highline cars have always been his passion so he feels right at home here at Select Luxury Cars. He is a Georgia native and lives in Adairsville with his wife Liz and son Tripp. When he is not at work at the dealership, he is always hard at work on his farm where he and Liz raise champion alpacas; their farm name is Southern Estate Alpacas.
Mike Goodall
Sales Consultant

Team Member since March, 2005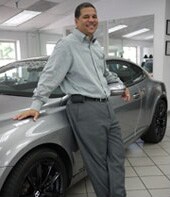 Mike has been in automotive sales since 1997 and with Select Luxury Cars since March, 2005. When asked about his favorite part of finalizing a car sale, Mike said, "I enjoy watching the customer smile as I hand them the keys to their vehicle." Mike is very knowledgeable and knows many of the in's and out's of car buying, including the option to lease or purchase. Mike and his wife, Brooklyn, have two children, Ajsa and Bryce, and a dog named Dollar. When he's not working, Mike enjoys softball and golf. He is also a volunteer mentor for juveniles whose parents are incarcerated.
"Follow your bliss and the universe will open doors for you where there were only walls." - Joseph Campbell
Email Mike Goodall: mgoodall@selectluxury.com
Kim Johnson
Photographer
Team Member since July, 2004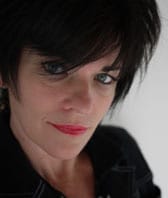 I began as a portrait photographer around 30 years ago, expanded into pet photography and weddings. The onslaught of website retail inspired me to expand into commercial product photography. I updated and expanded my skills through seminars and evening classes. However, with photography trial, error, experimentation, and experience are the best teachers. Shooting cars for Select was a welcomed opportunity as I have always loved cars. Robbie Ashcar had a vision, long before it was the norm, of how a car should be presented for sale online. He wished to present the car, fully, honestly as well as artistically. Select became a business model dealership for eBay "how to sell a car online." This was a flattering surprise, and I feel constantly challenged to keep Select's photos unique as possible while delivering the expected goods. I like the challenge of working in an uncontrolled space. I shoot in our showroom not a studio so I cannot always achieve my vision for the car. This can be frustrating, but I like the challenge. Through Select I have received honorable mention for outstanding car photography by DuPont Registry magazine. I have been the photographer at Select Luxury Cars eight years, now attempting video as well. I love my Select family, and have a huge amount of respect for the integrity with which Robbie Ashcar practices business and treats his employees. I have far too many interest to begin, however, I am in the woods every weekend and enjoy studies about world history and culture.
Orlando Lopez
Sales Consultant

Team Member since December, 2008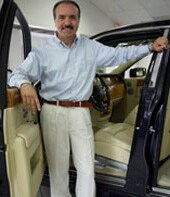 Orlando's 14 years reputation in the automotive industry speaks loudly of an individual who seeks excellence both on and off the automotive field. Coming from a sales management background at Toyota Motors, Orlando understands the need to serve and understands his client's needs. "We have a team that feels more like family." Orlando is a native New Yorker and is bilingual in his native Spanish. He is active in church activities, enjoys travelling abroad, racketball, and spending time with his beautiful wife Maria and two children Brandon and Vanessa and their nine pets!
Email Orlando Lopez: orlando@selectluxury.com
James Younis
Sales Consultant

Team Member since January, 2012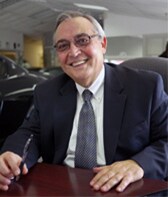 James Younis has been in sales for over 3 decades, working and traveling all around the world, making friends along the way in almost every continent. Over the years as an entrepreneur and salesman, he knows what the customer deserves and requires the 3 SSS's: Service, Service and Service - before and after the sale. It's not important just for him to sell a car. What is most important is the follow up with his customers for years to come.
James is married to Kathy Murphy and enjoys spending time with friends and family, watching a great soccer game, a "good cigar with a good drink", and orchestrating a fabulous dinner. He is very involved with various local charitable social clubs and has been involved with fundraising for his wife's favorite charitable organization for the Caribbean and South America.
Email James Younis: james@selectluxury.com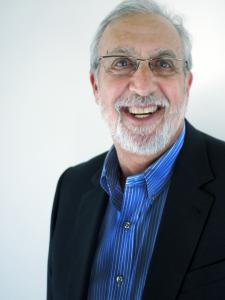 Allen Siegel

Sales Consultant

Allen is born and raised in the Atlanta Area and has raised his daughter (Mara) here all of his life. Allen has been in the car industry in one capacity or another since the inception of his career. For 30 years, he has owned an auto parts store, which he sold before deciding to sell your dream cars full time. His dream is to be able to one day drive an Audi R8 to play his favorite sport of golf, every day!

John Franco

In Memoriam
Team Member since May, 2001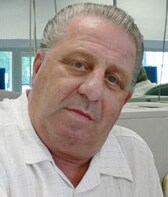 John was with Select Luxury Cars since January, 2000. On January 20, 2009, John passed away. John was an integral part of Select Luxury Cars. His powerful presence here, both personally and professionally, will be greatly missed. He leaves behind his former wife, Lynn, stepdaughter Kim, son Michael, daughter-in-law Allison, grandson Evan, his beloved dog, Bella, and his friends and coworkers at Select Luxury Cars.
Adler Dehner



Director of Business Development